I miss posting, so many stories to tell...
I've been nursing my sick husband that's why I haven't been posting since last tuesday....We went to Medical City for some test...I'm really not sure maybe my husband is just acting hahah, even the doctors didn't see any problems with his health actually it started April last year..He said he felt something unusual like muscle pain, and burning sensation on his chest...The result in his ECG --NORMAL, next test is for Thyroid....Hope it's NORMAL too...
And because of what happened I almost forgot to post the award given by
Nikki of Spilling Some Sassiness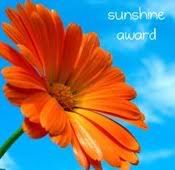 1. Post the logo on your Blog
2. Pass it to 12 bloggers that inspire you!
3. Link the bloggers and let them know!!
And.....4 days to go ELECTION DAY...Have you prepared your lists?? I'm doing mine and still not yet finish..
President
--done
Vice President
--done
Senators
( how many?) I have 12 (not sure)
Governor
(RIZAL)--done
Vice Governor
--done
Board Members
(what do they do?) I don't even know what are they doing and who are they
Mayor
(CAINTA) hmmm (i'm not sure yet)
Vice Mayor
--done
Councilors
(ooooh) there's long list BUT didn't know them as well
Hoping that the election will push through.....
And because of the on going battle against heat hehehe
I managed to make saging (banana) con yelo(ice)
sorry for the awful picture, my kids were pulling me to fill their bowls too..
So sad that our Ice crusher was broken what I did I used pestle instead hehehe(see those block of ice haha)
That's it....ciao ciao